CHOOSING THE RIGHT JARS
Ball® Glass Mason Jars are ideal for fresh preserving recipes such as salsas, syrups, sauces, fruits and vegetables. These famous glass jars and closures go beyond fresh preserving to help you with serving, crafting and gift-giving. But how do you know which jar is right for each recipe? You can use our Jar Selector Guide to find the jar that fits your needs.
JAR SIZE
Choose from over six jar sizes designed to meet the needs of all home preservers. Some have shoulders ideal for shelf storage, while straight-sided jars work best for freezing. Many recipes will recommend a jar size ideal for preserving, but when in doubt, check out the selection chart below.
MOUTH SIZE
The Regular Mouth and Wide Mouth Jars are designed to meet the needs of many recipes and foods.
Regular Mouth works best with pourable foods such as jams, jellies, salsas, sauces, pie fillings and vegetables.
Wide Mouth works best with whole fruits and vegetables, allowing for easy filling.
 NOTE: When filling freezer safe jars, leave 1/2 inch headspace to allow for food expansion during freezing.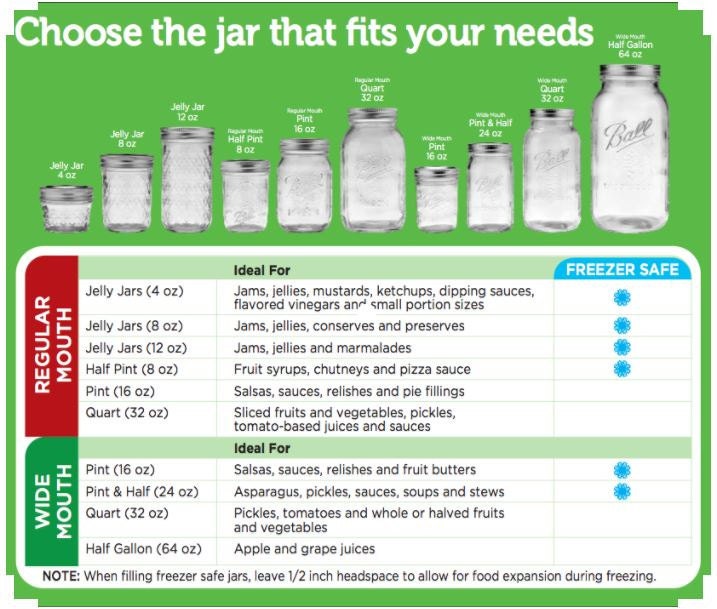 Source: https://www.freshpreserving.com/measurement-charts.html